Why Every Marketplace Should Implement a Seller Monetization & Marketing Solution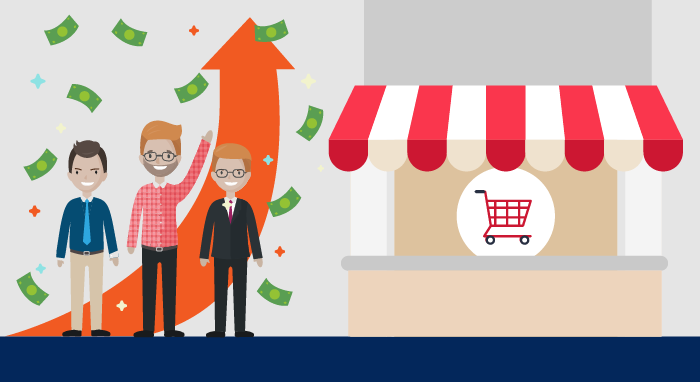 Over the years, e-commerce marketplaces have gained incredible power as platforms that bridge the gap between buyers and sellers. They have changed the way goods and services are found, priced and made available to shoppers.
Maintaining an e-commerce marketplace is like maintaining a complex machine in the most optimized fashion. Advertising dollars can definitely drive traffic to the marketplace but ensuring balanced sales volume spread across a majority of the vendors can become a formidable challenge.
On an average, less than 10% of traffic on a multi-vendor marketplace converts to a sale.
What this effectively means is that 90% of the audience is window shopping and every marketplace needs to find direct & indirect ways of utilizing this pool of potential intents.
If you really think about it, a marketplace is a perfect confluence of shoppers, intent and merchandise. This opens up a whole new opportunity of creating hooks and engagements that can help increase order values of existing shoppers and push the needle in converting new ones.
This leaves all the parties happy with sellers getting more sales, shoppers buying more and the marketplace increasing overall revenues.
From a Seller Monetization & Marketing point of view, this is the core thought that grows into different products and solutions that can be implemented by marketplaces.
Usually, marketplaces generate revenue in the following ways:
Commission on Sales from Sellers
Providing value-added services like storage, logistics, payment gateway etc
Low paying and generalized ad networks across ad slots on the marketplace
Listing fees or monthly membership fees from sellers
To be honest, while the above models have been tried and tested, they don't really use the potential data of shoppers, intent and sellers that a marketplace has. While this may add to linear growth and exponentially increase revenues, newer and smarter models need to be adopted.
One such revenue channel is creating native ad inventory or Sponsored Product Ads on the marketplace itself.
Different kinds of native ads every marketplace should power via such ad inventory are:
Top Selling Products
Top Seller Products for any Category
Featured Recommendations
User-Based Remarketing Products
Complementary Products
According to Forrester Research analyst Sucharita Mulpuru : Product recommendations are responsible for an average of 10-30% of eCommerce site revenues.
As can be seen in recent trends, an increasing number of Sellers are trying to find newer ways to increase sales on marketplaces.
Sellers today understand that simply listing products on a marketplace does not create a lot of visibility for them. Its critical that they have tools which can help them gain visibility in front of relevant shoppers online and drive more 'purchasing traffic' to their listings.
Furthermore, in respect to Customer Acquisition Cost (CAC) and Net Margins, many of us in the e-commerce space are well aware that marketplaces usually see high CACs which lead to wafer-thin Net Margins.
Both these metrics play an important role to keep marketplace economics on track. Thus, it is even more essential to find ways to stabilize CAC's which would translate into better margins.
In such a scenario, implementing a seller monetization solution increases conversion rates not only for returning buyers but also converts new shoppers.
As a result, additional sales from the existing audience brings down CAC's considerably. This increase in sales volume in turn improves the Net Margins for marketplaces.
A marketplace seller monetization solution should work at two levels:
The first level works within the marketplace where sellers can optimize the traffic already present on the marketplace website.
The second, helps sellers nudge intent driven traffic back to the website.
Sellers should be enabled to launch native product ads or Sponsored Product Ads across the marketplace pages and listings to target audiences within the marketplace environment itself.
This will help sellers in increasing their catalog visibility and reaching high intent shoppers from within the marketplaces' existing pool of traffic.
By doing so, a marketplace creates a new revenue channel which is profitable from day 1. Here, the marketplace can not just monetize its ad listing space but also optimize it.
Buyers, on the other hand, should receive personalized product recommendations based on what they are looking for, the category they are browsing and their purchase history among other factors. This results in higher conversion rates from the existing pool of traffic on the marketplace.
Such a solution not only works as a value-added service to the sellers but also helps shoppers find personalized and relevant products. These Product Ads look and feel exactly like the marketplace's own organic listings.
Did you know? A staggering 35% of Amazon's revenue is generated by its recommendation engine.
Enabling sellers to launch campaigns on paid CPC channels is the second level at which a seller monetization solution should work.
Here, marketing automation should take care of generating keywords, creating ad copies, deciding placements, setting bids, frequency of ads, etc. On the other hand, AI-driven insights should ideally help optimize ad spends, targetings, etc. Thus delivering great returns for every penny of ad spend.
And when all of this can be done in just a few clicks, even the sellers who are new to digital marketing can take up this solution with ease.
Seller sponsored ads across Google + Facebook helps sellers and the marketplace to drive new relevant traffic from paid channels back to the marketplace website.
This essentially increases the sellers' reach beyond the marketplaces native traffic to a wider intent driven audience online. The marketplace thus has an entire seller base which shoulders its marketing costs while driving new shoppers to the website.
Providing a seller monetization solution necessitates creating additional experience such as campaign/ad manager platform for the add-on services provided to the seller.
Ideally, a great monetization solution should already have such a platform or interface as a part and parcel of its offering. Such an experience works best from within the marketplaces seller panel because:
It ensures a seamless experience for the sellers.
Ease of handling for not very tech-savvy sellers
No additional effort required by the marketplace to build a custom experience
Did you know? 23% of sellers list seamless seller center experience and availability of add-on tools as deciding factors for listing on marketplaces.
In a nutshell, apart from just increasing sales, a seller monetization solution can provide the following benefits to a marketplace:
Drive newer intent based traffic from paid channels back to the marketplace without additional marketing costs.
Increase conversion rates for new shoppers as well as repeat buyers.
This increase in conversion rates drives more revenue further increasing marketplace margins.
Serves as an additional and important marketplace offering to the sellers.
Increase in seller revenues as a result of higher conversion rates from highly intent driven shoppers.
Overall, for the marketplace, seller longevity is improved.
For the buyer, personalized ads make their experience a lot more immersive.
Cross-channel targeting ensures increased Share-of-Voice capture from potential shoppers.
Up-selling and cross-selling powered by the native ads solutions results in a greater buyer Lifetime Value (LTV).
Now, when it comes to actually selecting and implementing a seller monetization solution, a solution which is automated, AI-powered and self-serve allows a marketplace to implement and power additional revenue channels in just a few clicks.
Barring a few last mile integrations, the marketplace need not flex much muscle as all the heavy lifting is done by the solution. Thus, a solution which empowers a marketplace and its sellers, requiring only minimal effort from the marketplace, is the right pick here!
How can we help?
Monetize by OnlineSales.ai, a complete e-commerce marketing solution can be natively integrated with any marketplace within 2-3 weeks. It's an AI-driven solution for marketplaces globally to offer seamless cross-channel marketing solutions to its sellers on a single platform.
To learn more about Monetize and how it can help your sellers, write to us on hi@onlinesales.ai.
Interested in Implementing a Seller Monetization and Marketing Solution?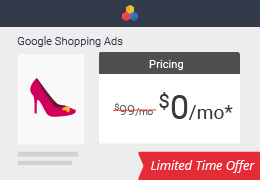 Use OnlineSales.ai for FREE to Manage Google Shopping Ads!